For our machines we only use the highest quality components – many of them we produce ourselves – from brand names like HIWIN, Hitachi, Mechatron, GMN, Rittal, Eaton, Siemens, et cetera.
We currently produce two lines of machines with the main differentiating factor being power and work area:
Cxx-series desktop milling machine
Cxxx-series vertical milling machine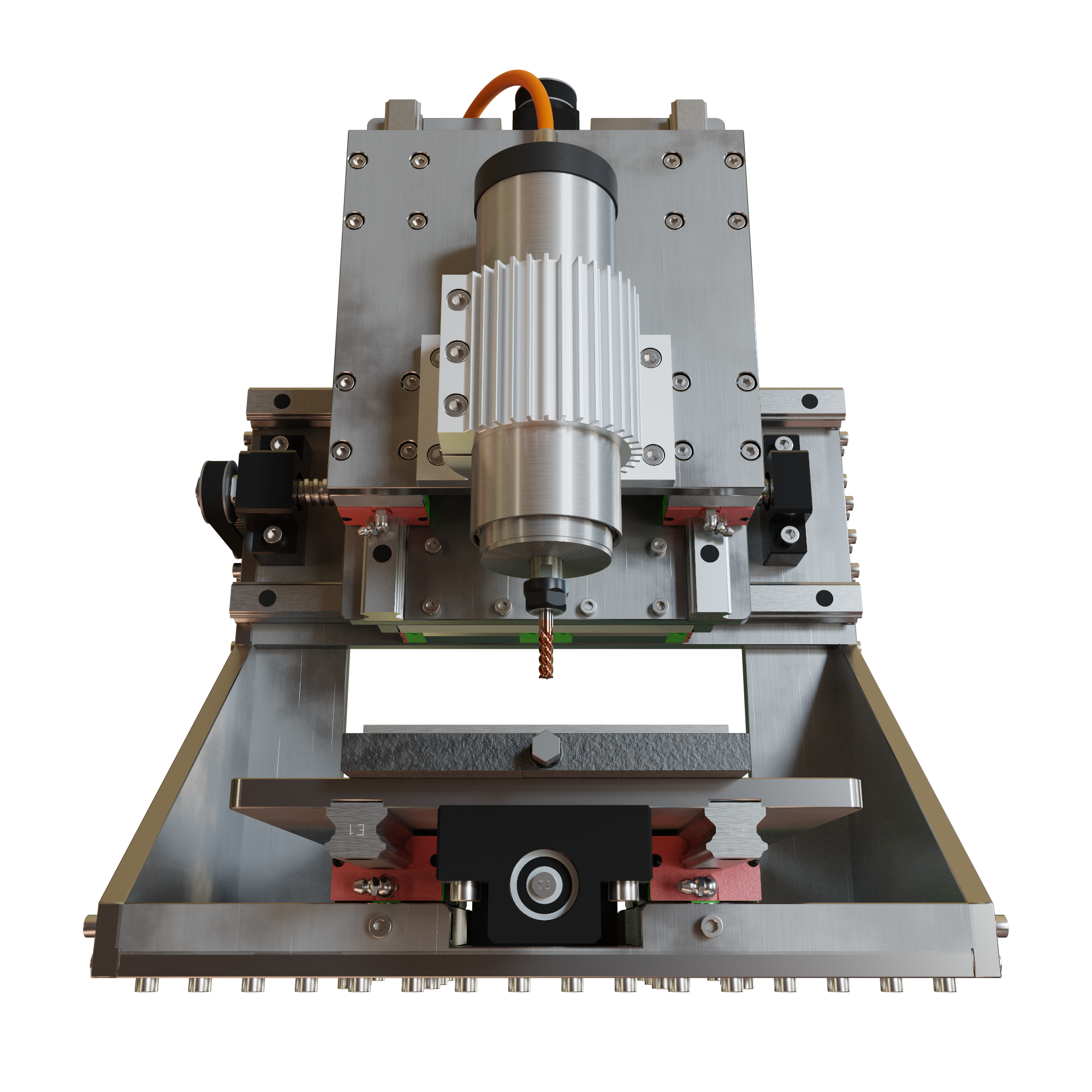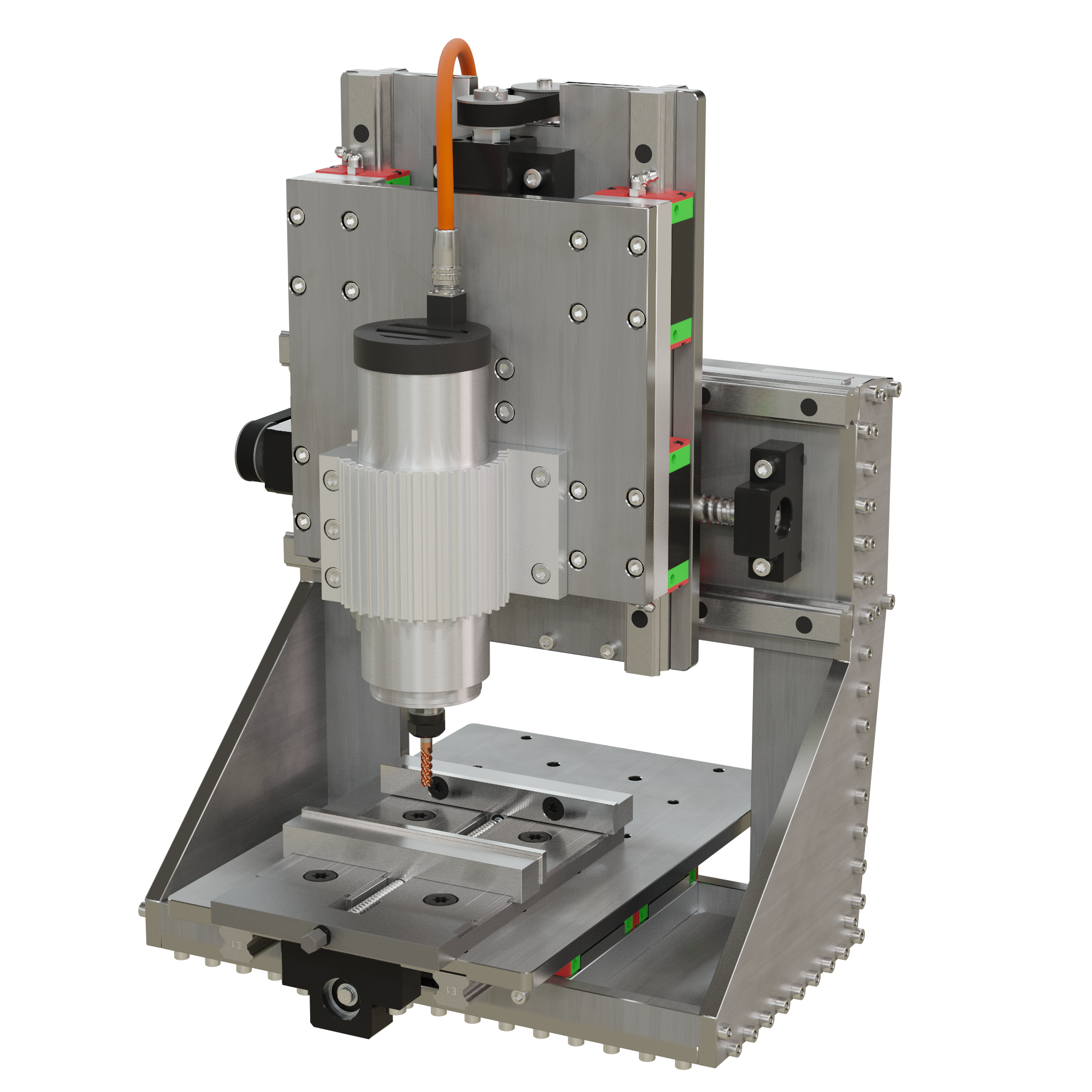 Our Cxx-series is optimized for maximum stiffness on a small work volume and footprint. It supports up to 2.2kW spindle power with an ATC (Automatic toolchanger spindle).
The Cxxx-series is optimised for medium-power applications up to 20kW and larger work volumes while still retaining a very reasonable footprint and easy setup.
Maximum speed – both for cutting and rapids – is currently 15m/min with 1µ resolution. All of our machines use HF spindles and are optimised for HPC up to 24,000RPM of NF-metals, steels, stainless steels, tool steels. This means that our machines are by default not well equipped for low-RPM high-torque applications. However, we offer different spindles as an option if you desire so.
For further information and detailed datasheets feel free to contact us at sales@independend.com.